Some people I know, look at Valentine's day, and do this:
Maybe for a while, you've been doing this:
To try to achieve this:
I know after a while, you start to feel like this: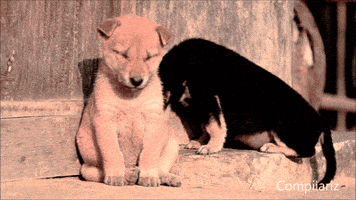 Or maybe you just want to shut yourself away like this: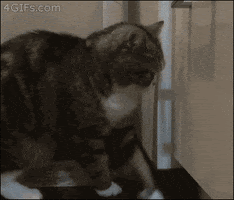 Some of you try to solve things like this: To which I respond with:
Anyways, before you know it, love will creep up on you.  Kind of like this:
I hope you all find someone to be your love bunny this Valentine's Day.  Like this:
And yes.  I am spending my Valentine's Day evening look at funny animal gifs because my boyfriend has to work.